5 "America"s We Adore
With 4th of July coming up, we'd like to show our love for America. This doesn't apply to just our great country, but those who share their name with our great country. So, here's a list of Americas we find beautiful.
1. Captain America
He's got the looks. He's got the brawn. He's got it all going on. With his mighty shield, he keeps us safe from evil. Even if you secretly work for Hydra, we won't care because you're still cool. You put the captain in "O captain, my captain."

2. America Ferrera
She's probably the most popular non-fictional person whose name is America. She ruled the TV screen for a couple seasons as Betty from the show Ugly Betty, and was part of that Traveling Pants Sisterhood.

3. Mr. America
When Hulk Hogan was sidelined by WWE Chairman Vince McMahon after Wrestlemania XIX in 2003, the WWE needed a new hero. Well, they got one when Mr. America showed up in all his American glory. He looked awfully familiar to wrestling fans but he assured us that he was NOT Hulk Hogan *wink wink*.
4. The Greatest American Hero
Also known as Ralph Hinkley, The Greatest American Hero helped humanity for three seasons thanks to the red super-powered suit given to him by aliens. After losing the instructions to his new super suit, Ralph had to learn about his powers on his own. Believe or not fellow people born after 1988, he's featured on this list (theme song reference).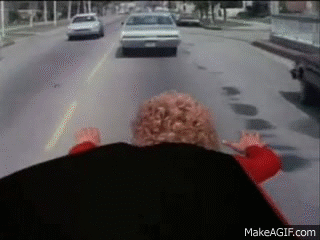 5. Amerigo Vespucci
We'd be remiss if we didn't mention the man who America is named after. You'd think he'd be a bigger deal, but it seems like no one ever talks about him…UNTIL NOW! Congrats Amerigo, you're forever a part of MuseTracks. Thanks for having a cool name!
_____